Create a native Android app from your Pure Data patch
Pd app builder service
Coming in 2021 is an online service where you can convert your Pd patch to an Android application. You simply upload your Pd patch and in return you get a working Android APK file which you can run on your own device, share with others, or even sell on the Google Play store.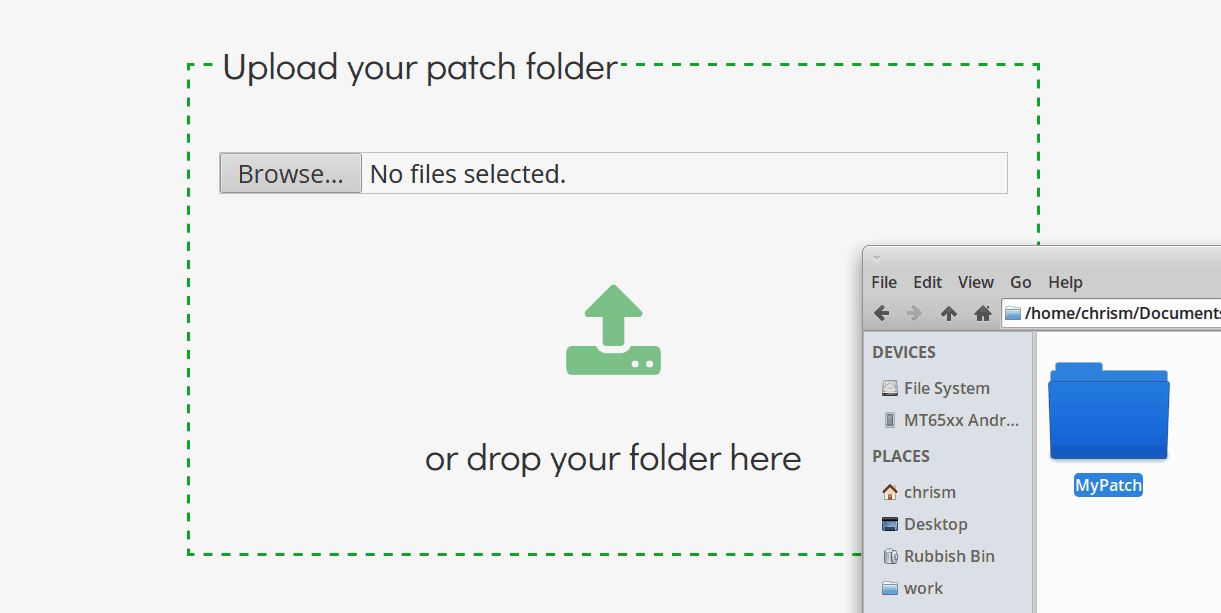 The service will be available for a fee to cover costs and an institution and enterprise license will be available for universities, companies, and other organisations who want to run a private instance of the service for their students and employees.
If you are interested in this service and want to find out when it is released, please sign up below.
Do it yourself
You can use the PdDroidParty code base to bundle your own Pd patches as standalone Android apps.
Get the source code: git clone https://github.com/chr15m/PdDroidParty.git MySynthesizer
Convert the app name to whatever you like: ./convert-app-name mysynth "My Synthesizer"
Replace your own icon 72x72 PNG icon over res/drawable/icon.png
(optional) Place a splash.svg graphic with 1.333 aspect ratio (e.g. 640x480) in res/raw/
(optional) edit assets/about.html with your own "about" text
Place your patch and files with a droidparty_main.pd in the "patch" subfolder
Pack the patch subfolder into an Android zip resource: ./pack-patch
Follow the instructions in the README.txt file for building.
There are some good tips for Windows users in this forum thread.
Apps created with PdDroidParty
Here are some apps which have been created with PdDroidParty. If you make an app based on this source code and you want to get it listed here just send me an email.
PdDroidParty Apps
Beat Generator makes procedurally generated boom bap style hip hop beats. It has a pocket operator sync mode which means you can run it into your pocket operator and the beats will play in time.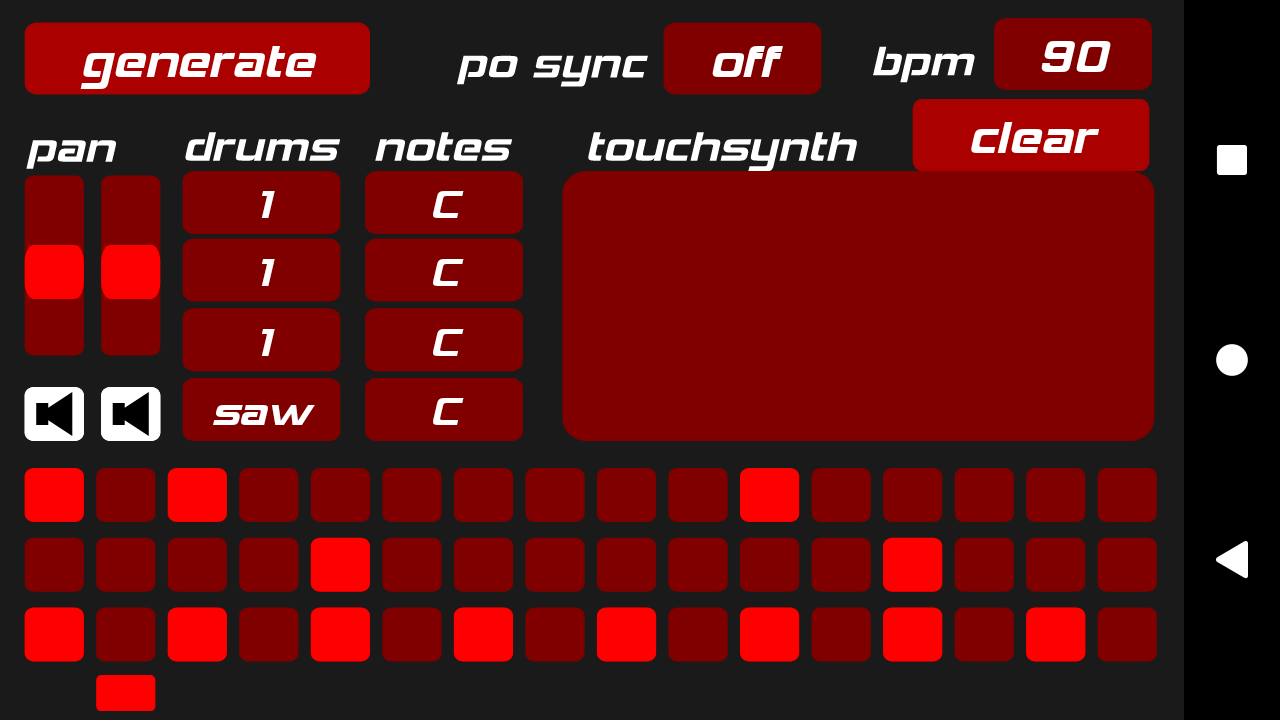 More apps
You can find more music apps by the creator of PdDroidParty at dopeloop.ai.